Featured Video Games

Check out the hottest and latest Video Games here! (For Mature Audiences)

HALO 2


Halo® 2 is the sequel to the highly successful and critically acclaimed Halo®: Combat Evolved. In Halo 2, the saga continues as Master Chief—a genetically enhanced super-soldier—is the only thing standing between the relentless Covenant and the destruction of all humankind.

Fresh features: New weapons, new abilities, and new environments change the Halo universe in unexpected and exhilarating ways.

Extraordinary combat: Fight to save the planet in vehicles, on foot, and with the help of the last Marines on Earth.

New online play: Revel in a massively enhanced multiplayer game—and take the battle to Xbox Live™. Join clans, customize armor, communicate with friends, and enjoy a social gaming experience like no other.


---

NINJA GAIDEN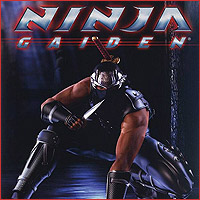 One of gaming's most treasured franchises will be given new life in 2004, as Tecmo's esteemed internal development group, Team Ninja, and the powers of Xbox join forces to bring you 100 percent action in one of the most anticipated games of the new millennium.

Ninja Gaiden® is on the cutting-edge of action. Take on the role of powerful ninja Ryu Hayabusa, who seeks revenge after his clan is massacred by the Vigor Empire.

Taking full advantage of three-dimensional space, advance through the story with only your wits, your ninja skills, and your deadly sword—cutting down opponents in the Vigoor Empire as you attempt to beat the Holy Emperor and reclaim the magic sword "Ryuken."


---

SPLINTER CELL CHAOS THEORY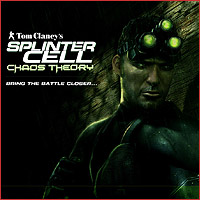 As Sam Fisher, Third Echelon's most skilled Splinter Cell operative, you are assigned to execute a hazardous series of operations to investigate and eliminate a new source of information attacks originating in North Korea. At your disposal is a lethal array of tactics ranging from Combat Knife techniques to experimental prototype weapons skills and more-radical hand-to-hand techniques such as the Inverted Chokehold. Experience the intensity of acting as a lone operative fighting tomorrow's threats in the field and of cooperating online with a partner to accomplish crucial missions.
Max Shooter XBOX & PS2 Keyboard & Mouse Adapter Review
by Jeromy

The third and latest XBOX/PS2 keyboard & mouse adapter to hit the market is the Max Shooter. Before this adapter was released there was a good chance that the guy destroying you in Halo 2 was using a regular XBOX controller and not one of the previously released keyboard & mouse adapters. Enter Max Shooter stage right. Now you should be afraid, very afraid, as the Max Shooter basically turns the console FPS into a PC FPS with all the accuracy that that entails. After spending a good few days playing Halo 2, Socom II, and Unreal Championship 2 there is little doubt that FPS games were mostly made to be played with a mouse and keyboard.

[ More ]